How to Write an Essay About My Career Goals?
HomeHow to Write an Essay About My Career Goals?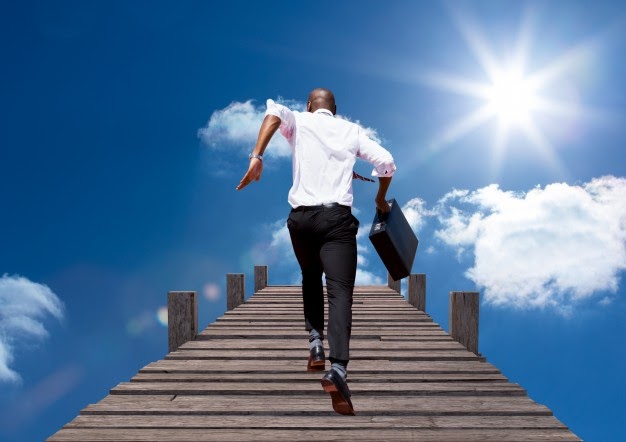 Earning a scholarship can be difficult. But if you have a strong essay, it will help put your best foot forward to get the scholarship and make sure that money goes towards something good.
Below you can find all the key elements for writing a successful career goal essay. You can also contact the best essay writing service for expert career essay writing help.
What is a Career Goal Essay?
A career goals essay is a piece of writing that explains which career path you want to pursue and what you hope to achieve. In the essay, write about your aspirations for this profession in detail as well as any relevant achievements or skills.
Depending on whether it's short-term or long-term goal-oriented, be sure to include major details. A career goals essay is your chance to show the admissions board whether you would be a good fit for their field of study, department, etc.
How to Write a Great Career Goal Essay?
Here are the steps that you need to follow for writing a great career goal essay.
1. Define your career goals

Setting your career goals and achieving them is not a quick process. To plan well for the long-term you need to determine both short and long-term career goals by identifying what steps are needed to achieve those goals.

2. Choose a title

The first thing you need to do when writing a career goals essay is come up with an appropriate title. A good way of doing this would be choosing one that suits the purpose and resonates well with your intended audience.

3. Use the right structure

Since the career goals scholarship essay is one of the most important parts of the application process, one has to confirm certain rules.

This is especially important if you want to gain admission to a degree program. Your essay should be well-structured and meet all the general requirements that apply to an informal essay. Usually, this type of essays consists of the following sections:

Introduction

The introduction is a significant part of any essay, and it can make or break your work. The tone should be compelling to the reader so that they are hooked from the very first sentence until you reach your conclusion at the end. Begin with an intriguing question about how one's career choices affect them personally in order to grab the reader's attention.

Example: "My name is XX. I am a student at X College completing an associate's degree in science and planning on transferring to a four-year college or university. My educational aspirations consist of acquiring a bachelor's degree in any biological or health science that would assist me in pursuing a medical career as a doctor. On the other hand, my career vision is to one day be able to provide affordable health care to marginalized communities in the United States. However, I am certain that if I do not complete my college degree I could never have the opportunity to achieve my professional goals."

Main body

The body explains the main idea, which is about what you want to achieve in your career. In order to clarify your goal, you must have a strong thesis statement. It will tell why you are applying to your desired degree program. Don't forget to add some good points that support it.

Example: "I decided that I will attain a career as a doctor since my passion has always been assisting others and trying to improve their quality of life. Therefore, I think that pursuing such a career will provide me the opportunity to help improve the community's health quality conditions and learn about their medical needs. After becoming a certified doctor, I want to specialize in oncology, the study of cancer, and add my knowledge to the cancer research field.

Furthermore, I want to contribute back to underserved populations in the U.S. that struggle every day to sustain a family, and who do not have as much access to medical assistance as other privileged groups. The first health project I want to accomplish throughout my career as a doctor is to establish a free clinic where affordable medical regardless of the patient's immigration status. The diverse health services would include free doctor consultations, low-price or free medication, and nutritional classes to prevent the presence of diabetes or heart disease. I also intend to provide an interpreter for patients in case they do not speak English and establish a financial assistance program to help patients who are not able to pay for any type of surgery that needs to be performed.

The second-biggest life goal that I want to accomplish is to establish a non-profit organization where I can create internships for medical school students around the U.S., and allow them to travel to isolated communities around the world to provide free medical services. I also want to provide nutrition education to support these marginalized communities, especially indigenous groups from Latin American countries. This will help contribute to the physical development of kids and offer a solution to malnutrition."

Conclusion

Here you will have to reintroduce your purpose for writing this essay and summarize what it takes to achieve your goals.

Example: "I know that all of my goals will remain dreams if I do not complete my medical degree. Therefore, I am committed to working hard in school and looking for opportunities that could help me make my goals a reality."

4. Edit and proofread

The final step is editing and proofreading your essay. Here you need to make sure your essay does not contain any language mistakes.
Writing Tips for a Killer Career Goal Essay
Below are some expert tips from the best paper writing service that you can follow for writing a great career goal essay.
Remember to keep it professional by using an appropriate tone of voice. Your own voice will carry the weight and give your readers insight into who you are as a person.
Write down several ideas or make sure to brainstorm them for accuracy and full reflection of your long-term and short-term career goals.
Make sure your essay follows a clear and logical structure throughout.
Career Goal Essay Writing Help From Professionals
We hope you found these tips on how to write an essay about your career goals helpful. If you need someone to help with the process, contact us today!
At WriteMyEssay.help, we have a team of expert essay writers to cater to your 'write my essay' needs.
You can try our easy-to-use online ordering system for a quick solution or simply call one of our friendly customer service representatives and they will take care of all your academic needs.